NOVICE INFORMATION
After consulting with AB Minor Ball Hockey we have decided to follow what some of the other Provinces are doing with their Leagues when they don't have enough players to make several teams.
We will have 4 teams of 9 to start with - we will play 4 on 4 - half floor, this is actually beneficial to the kids, they get more floor time and more opportunity to play the ball.
There is currently 2 goalies but for the teams without a goalie we have equipment to lend out and maybe the kids can take turns playing in net.
The practice will be

Oct 15

@ 8:30-9:30 am at the SOUTH Soccer Centre with a parent meeting following at 9:30am - please try and have 1 parent at the meeting.
The games will be at the West Soccer Centre
Oct 22
Nov. 5,12,19,26
Dec. 3,10
Then a break with the season re-starting Jan.7
The schedule with the times will be released after

Oct 11
ATOM, MINOR,INTERMEDIATE, MAJOR INFORMATION
The practices will be
Oct 1

at the West Soccer Centre
8:30-9:30am Atom 1 & 2
9:30-10:30am Atom 3 & 4
10:30-11:30am Minor 1 & 2
11:30-12:30pm Minor 3 & 4
12:30-1:30pm Intermediate
1:30-2:30pm Intermediate
2:30-3:30pm Intermediate/Major
3:30-4:30pm Intermediate/Major
We are hoping to have the jerseys ready for the practice but make sure your players bring jerseys in case we don't.
The reg season games will be
Oct 15

,22
Nov 5

,12,19,26
Dec. 3,10
Then a break with the season re-starting
Jan 7
The full schedule with times will be released after
Oct 11
Gabriel, Steve, Donna & Jim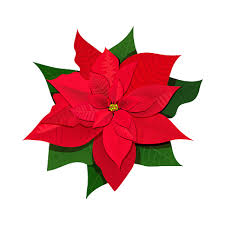 Some great news, BHE1 is hosting a

Christmas

Tournament

Dec 17

&18 for the Men, Women and Minors at the South Soccer Centre - more information to follow later
FIRST OF ALL, WE AT BHE1 SPORTS MANAGEMENT WOULD LIKE TO THANK ALL THE TEAMS THE PARTICIPATED IN OUR FIRST EVER SPRING SEASON, YOU CAN BE PROUD THAT YOU ARE RESPONSIBLE FOR HELPING GROW THIS AWESOME SPORT IN EDMONTON AND TO HELP MAKE OUR INAUGURAL SPRING SEASON A HUGE SUCCESS!
CONGRATULATIONS TO OUR WINNING TEAMS! Click here for the pictures
Novice A - Broncos
Novice B - Bears

Atom A - Fury
Atom B - Broncos
Minor AA - Edm Stars
Minor A - Saints
Minor B - Reapers
Minor C - Wolverines
Intermediate A - Red Dogs
Intermediate B - Storm
Intermediate C - Spartans
Major A - Yetis
Major B - Sharks
Major C - Jets


PRE-NOVICE INFORMATION
THANK YOU TO ALL OUR PRE-NOVICE PARENTS/GRANDPARENTS FOR MAKING OUR INAUGURAL PRE-NOVICE PROGRAM A HUGE SUCCESS
THANK YOU AGAIN TO ROB CLOSSON AT CLEAN MY AIR FURNACE AND DUCT CLEANING FOR SUPPLYING THE JUICE AND THE SNACK EVERY WEEK, IF YOU NEED YOUR FURNACE/DUCTS CLEANED GIVE ROB A CALL TELL HIM BHE1 SENT YOU.
HAVE A GREAT SUMMER!
GOOD LUCK TO EVERYONE

CBHA is no longer printing rulebooks, here is the link CBHA 2022 Rulebook
We are pleased to announce that our membership application to Alberta Minor Ball Hockey Association has been approved. This is very exciting news and will help grow
Minor Ball Hockey in the City of Edmonton.
IF YOU REQUIRE THE CREDIT CARD AUTHORIZATION FORM PLEASE EMAIL THE OFFICE @ bhe1minor@shaw.ca
"I will keep smiling, be positive and never give up! I will give 100 percent each time I play. These are always my goals and my attitude." - Yani Tseng - Taiwanese professional golfer
keep an eye on the Facebook and Twitter feeds below for videos and more content updated regularly
if teams would like their team logo added to the website, please email it to bhe1 office and put the subject as "LOGO"
---