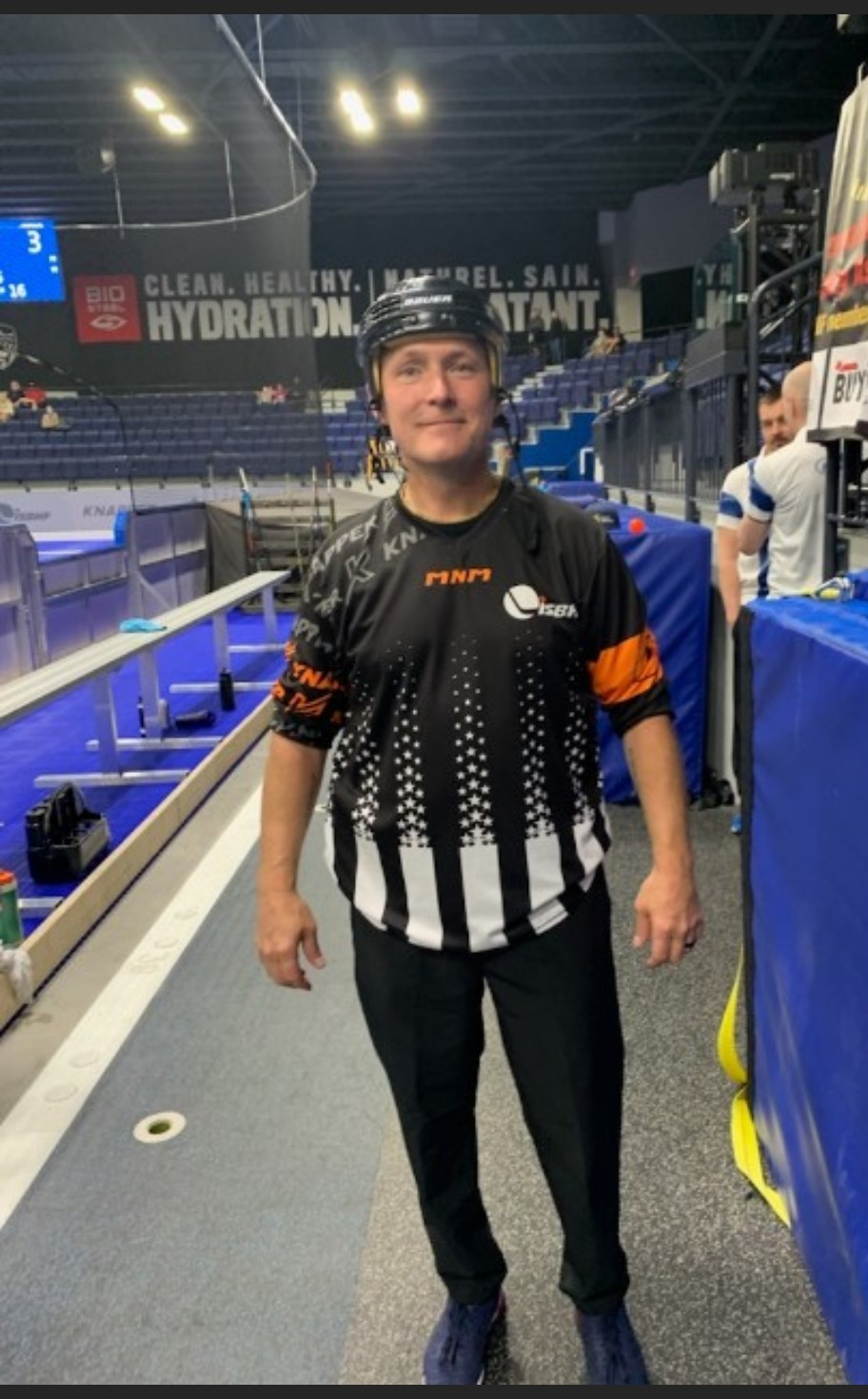 REFEREE CLINIC

We will be holding our Minor Referee Spring Clinic April 16 at the West Soccer Centre 9am-3pm, if you are interested in attending please email the office (you must be at least 14 yrs old)
Welcome to the 2023 BHE1 Minor Spring/Summer Season!
The Season will start mid April, we will play 16 regular season games plus playoffs (Pre-Novice will have 8 games - Saturdays only -no playoffs) and will end the end of June with all games played mainly out of the West Soccer Centre but depending on numbers we may have to schedule the odd game at one of the other Centres .
There will be 1 practice scheduled by us at the very beginning so your child(ren) can come out meet their team,get their jerseys and have a quick practice.
The games will be played every Saturday (excl. May Long Weekend) and a game during the week as well.
Each team will have 15 runners and 1 goalie with the exception of the Pre-Novice League.
We are hoping for 6 levels of play and to have optimal success we would like a minimum 6 teams per Division.
If we have enough teams in each division we will split the teams up into A,B or C the best we can and look at re-tiering teams where possible.
The ages have changed a bit as they are more in line with AB Ball Hockey.
If your child is able to play in the age group higher and that is where you want them to play we can allow that, just sign up in the age group that they would be and email the office and we can override it.
6 year olds - can either play in Pre-Novice or Novice - Novice is going to be Full Floor regular play - Pre-Novice is half floor less structured
Major 16-17 yr olds (2006-2007)
Intermediate 14-15 yr olds (2008-2009)
Minor 12-13 yr olds (2010-2011)
Atom 10-11 yr olds (2012-2013)
Novice 7-9 yr olds (2014-2017)
Pre-Novice 3-6 yr. olds (2017-2020)
If we do not have enough players to make the proper amount of teams in any given division we will not have that level. Players/Parents will be given the choice if they would like to play in a higher age group, get a refund, or save the credit towards the Fall League.
It is important that you answer the question in the registration process of what skill level your child is so we can try and build teams that are more fair, A,B,C or D with A being the strongest
Friend requests - please include this on your registration and we will do our best to accommodate you.
The success of our Season also depends on the participation of parents - we do not provide coaches so we ask that a parent or 2 for every team step up to help coach their team and provide the players with a fun positive atmosphere where they can gain some skills and get some exercise.
Our floor time is all at the West, East & South Soccer Centres which not only helps to provide your kids with a safe fun place to play but it's great for the parents, no games are rained out.
If you are a team registering and you already have jerseys, your players do not have to select the jersey package when registering, if you need to purchase jerseys from the League then your players will need to select the jersey package as part of their fees.
Individual registrations must select the jersey package as part of their fees as the jerseys are going to be different this year.
The cost is $185.00 plus GST = $194.25, the jersey fee is $25.00 plus GST = $26.25.
Pre-novice is $100 plus GST = $105.00 incl jersey
Payment must accompany your registration in order to hold your spot.
We are happy to again provide online registration for your convenience - please click on the link http://bheminor.rampregistrations.com/
If you already have an account from other sports go ahead and log in
If you are new to this system you will need to create an account
For new individual registrations - click on PARTICIPANT and follow the instructions
If you are Coach/Manager entering a team - Click on TEAM REGISTRATION - follow the instructions, this will send your players an email with a code to sign up and pay for your specific team
If you are a player and you received a code - Click on REGISTER TO A TEAM - follow the instructions - you will need the code to sign up to a specific team
If you are a Coach registering - Click on COACH/STAFF REGISTRATION - follow the instructions - - ensure the parent is signed in under their own name or it puts the child as the coach.
If you have any questions or concerns, do not hesitate to contact me Donna 780-944-4090 bhe1minor@shaw.ca
We hope to see you on the floor real soon.
BHE1 Sports Management Team
BHE1 Minor Office
BHE1Minor@shaw.ca
http://minor.bhe1.ca/
780-944-4090
EDMONTON OILER TICKET GIVEAWAY DRAW
As a thank you to all the teams, BHE1 Sports has 5 pairs of Edmonton Oiler Hockey tickets, one pair for each Division. We will be drawing one team from each division, the players on that team will then be placed in a second draw for a pair of tickets to an upcoming Edmonton Oiler Hockey Game.
The Draw was made on Saturday Dec. 10/22 at the West Soccer Centre, with the help of Kristen who's son plays on the Crocs Major Team
Congratulations to the following, players:
Novice - Scorpions - Samuel Veenstra - you have won two tickets to see the Oilers take on the Anaheim Ducks - Sat. Dec 17 @ 2:00pm
Atom - Oilers - Jake Fischgrund - you have won two tickets to see the Oilers take on the Anaheim Ducks - Sat. Dec 17 @ 2:00pm
Minor - Tsunami - Myrolyub Bilash-Prystasz - you have won two tickets to see the Oilers take on the Anaheim Ducks - Sat. Dec 17 @ 2:00pm
Intermediate - Swaggles - Grayson Jowett - you have won two tickets to see the Oilers take on the St. Louis Blues - Thurs. Dec 15 @7:00 pm
Major - Red Dogs - Hudson Andrews - you have won two tickets to see the Oilers take on the St. Louis Blues - Thurs. Dec 15 @7:00 pm
Again Congratulations to the winners, you will be contacted shortly by Steve Weber with instructions how to claim your tickets.
Thank you to everyone for making BHE1 Fall/Winter season a success and see you all in January
FIRST OF ALL, WE AT BHE1 SPORTS MANAGEMENT WOULD LIKE TO THANK ALL THE TEAMS THE PARTICIPATED IN OUR FIRST EVER SPRING SEASON, YOU CAN BE PROUD THAT YOU ARE RESPONSIBLE FOR HELPING GROW THIS AWESOME SPORT IN EDMONTON AND TO HELP MAKE OUR INAUGURAL SPRING SEASON A HUGE SUCCESS!
CONGRATULATIONS TO OUR WINNING TEAMS! Click here for the pictures
Novice A - Broncos
Novice B - Bears

Atom A - Fury
Atom B - Broncos
Minor AA - Edm Stars
Minor A - Saints
Minor B - Reapers
Minor C - Wolverines
Intermediate A - Red Dogs
Intermediate B - Storm
Intermediate C - Spartans
Major A - Yetis
Major B - Sharks
Major C - Jets

CBHA is no longer printing rulebooks, here is the link CBHA 2022 Rulebook
We are proud members of Alberta Minor Ball Hockey Association

IF YOU REQUIRE THE CREDIT CARD AUTHORIZATION FORM PLEASE EMAIL THE OFFICE @ bhe1minor@shaw.ca
"I will keep smiling, be positive and never give up! I will give 100 percent each time I play. These are always my goals and my attitude." - Yani Tseng - Taiwanese professional golfer
keep an eye on the Facebook and Twitter feeds below for videos and more content updated regularly
if teams would like their team logo added to the website, please email it to bhe1 office and put the subject as "LOGO"
---